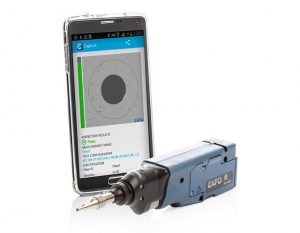 EXFO's FIP-400B offers is a wireless inspection probe that is compatible with your OTDR or smart device. With its unmatched automation, simplified test ergonomics and pure freedom of operation, the FIP-400B makes technician's lives much easier and facilitates the adoption of best practices.
---

Network Integrity Systems, the leader in network infrastructure security, equips classified U.S. Government networks with a cost effective, accredited, Intelligent Protected Distribution System (PDS) solution capable of managing various sites from a centralized location.
---
Meeting the Demand for Highly Scalable, Cost Effective Manhole Intrusion Detection Systems to Protect Against Unauthorized Access, Copper Theft and Vandalism in Real-Time.
---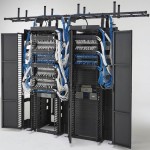 Eaton's B-Line series High Density Network Rack (HDNR) system offers innovative open-frame rack solutions with a full line of rack, cable management, power, and air flow accessories. Leveraging Eaton's patented 4Dimension strut, the HDNR is able to provide adjustable in-rack cable management, equipment mounting rails, and airflow accessories to deliver industry-leading flexibility, density, and reliable mounting of critical network equipment.