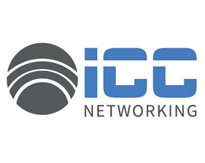 ICC designs, manufactures, and distributes advanced unified data networking solution globally.
ICC's solutions enable businesses to handle IT networking requirements such as flexibility,reach, and security in an easy-to-use and cost-effective manner.
With over 20 years of multichannel expertise, ICC provides intelligent, software-controlled, wired and wireless IP data networking, designed to handle increasing performance requirements as more users and devices enter your network.